Impact on Partners
UCDVO's partners work in their communities to provide essential health, livelihoods, community development and education programmes. These programmes are supported by volunteers from UCDVO who contribute through fundraising and by participating in overseas/online volunteering placements.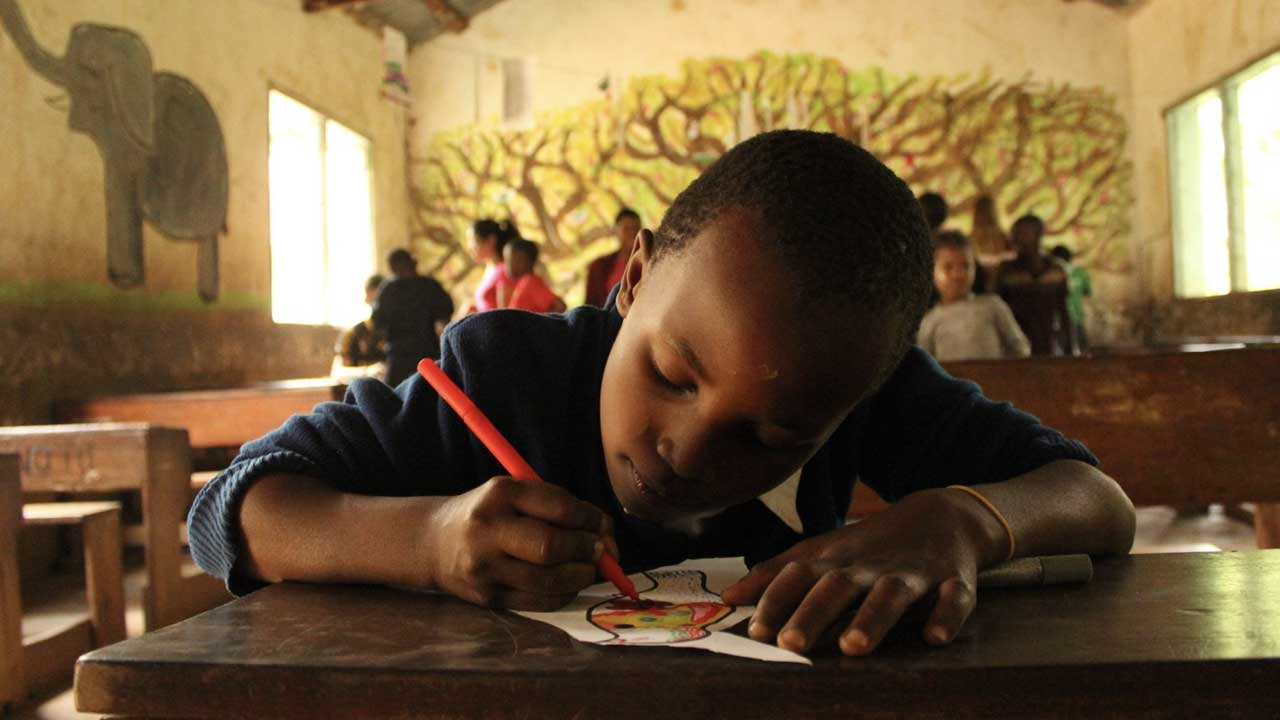 In 2019, the health programmes in Uganda with Church of Uganda Kisiizi Hospital and Nurture Africa reached over 200 children with nutritional assessments and interventions; Over 250 children and their caregivers participated in physiotherapy rehabilitation camps; Antiretroviral treatment (ARV) provided to 1,173 clients and primary healthcare for over 4,500 family members of HIV clients and children with disabilities.
Over the course of the ten-year partnership with TanzEd in Tanzania, UCDVO has contributed to the education of 24,000 students. 41 schools in Morogoro District have received 1,000 computers and 41 classrooms have been converted into Information and Computer Technology (ICT) labs; Over 1,140 teachers received basic ICT training; Approximately 24,000 students are able to access ICT in school.
Brian Iredale, CEO Nurture Africa

"I would like to thank UCDVO for your continued partnership over the past 5 years. Your support has had a huge positive impact on the 238 disabled children and 1,000 family members on our holistic rehabilitation programme in Nansana, Uganda. There is still a huge stigma and lack of financial support around disability in Uganda. UCDVO funded the development of the UCDVO rehabilitation centre which is an amazing resource. This centre is a focal point for the guardians and family members of these children to get peer support. It is a safe and happy environment for all. The centre provides comprehensive support to these children which includes physiotherapy, occupational therapy, the provision of mobile equipment (standing frame, wheelchairs) as well as home care. Many of these children can now sit, stand and are more mobile, which is incredible.
The UCDVO volunteers that work with the Nurture Africa staff in Uganda have been instrumental in setting up and developing training programmes for the rehabilitation centre and working directly with the guardians. UCDVO volunteers have also provided business skills training and resources for many of these families to start their own business and to improve the livelihoods of their whole family.
This partnership is vital as UCDVO provides funding for the complete running of this rehabilitation centre, including staff (OT, physio, community worker, equipment for children) and provides some support for our health centre and the vulnerable clients supported there including HIV infected individuals & vulnerable families. The training and support provided by the UCDVO students is important and it enables our staff and guardians to get refreshed on skills taught the previous year.
Your continued support is appreciated now more than ever during this pandemic".