How to Apply
Applications for the UCDVO Volunteer Programme are now closed. They will reopen in October 2023 for the 2024 Programme Year.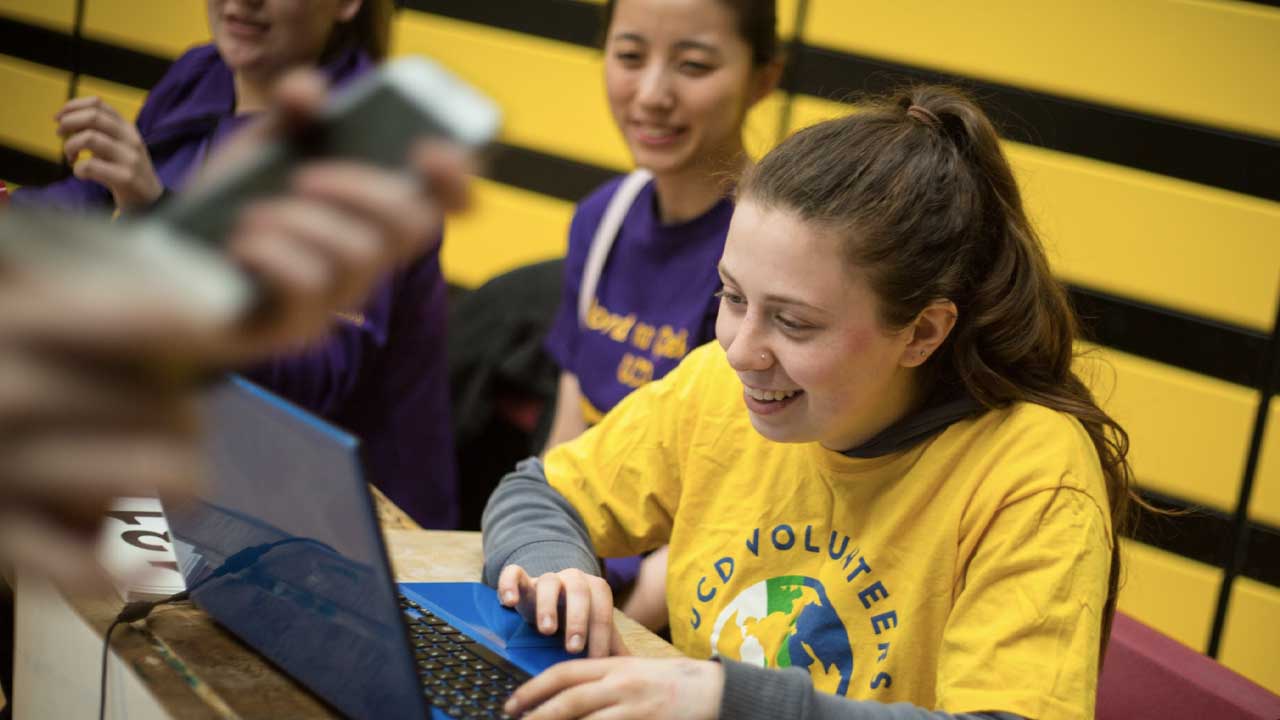 Checklist prior to completing application forms:
All applicants are requested to give 2 referees (name and contact details), so it would be useful to have this information before starting to fill in the form.
General Volunteers are requested to upload a short video (max 2 minutes) as part of this form. In this video you will be asked to respond to the following prompt: "Tell us a little about yourself". Please title this video with your name and student number.
General Volunteer Role
Volunteers participating in the UCDVO programme come from all disciplines across the University Campus at very different stages of their university experience. General volunteer roles are open to UCD students, staff, faculty and alumni. Student Leaders will be selected from each group upon project allocation.
Elective Placements (physiotherapy & nutrition)
In collaboration with the School of Public Health, Physiotherapy and Sports Science, and the School of Agriculture and Food Science, we also offer a number of elective placements. Stage 3 BSc Physiotherapy, Stage 1 and 2 Professional Masters in Physiotherapy; or Stage 2 MSc Clinical Nutrition and Dietetics students are eligible to apply for the UCDVO Programme and to carry out part of their elective placements with UCDVO. Elective students apply via the General Volunteer application form.
Applications for General Volunteers are now closed.
Leadership Roles
Team Coordinator positions are open to UCD staff members or graduates/development workers/teachers/or those with relevant experience.
Team Coordinator Role Description 2023
Applications for Team Coordinators are now closed.
Clinical Tutor Roles
The UCD School of Public Health, Physiotherapy and Sports Science in partnership with UCDVO, recruit qualified physiotherapists with a minimum of 3 years of clinical experience for Clinical Tutor roles on UCDVO projects in India, Tanzania and Uganda.
Physio Tutor Role Description 2023
UCDVO also seek applications from qualified Nutrition or Dietetics graduates on the UCDVO Volunteer Programme, in association with the UCD School of Agriculture and Food Science.
Nutrition Tutor Role Description 2023
Applications for Clinical Tutor roles are now closed.
Please contact us if you have any questions about applications. We are happy to help! - info.ucdvo@ucd.ie