Volunteering & Global Citizenship
UCDVO's volunteer programme combines international volunteering (onsite and online) and global citizenship education (GCE) to encourage critical thinking and active citizenship. The programme places emphasis on developing participants' interpersonal, intercultural, and life skills as well as increasing UCD's global engagement.
You can zoom in and out to explore the ways you can engage!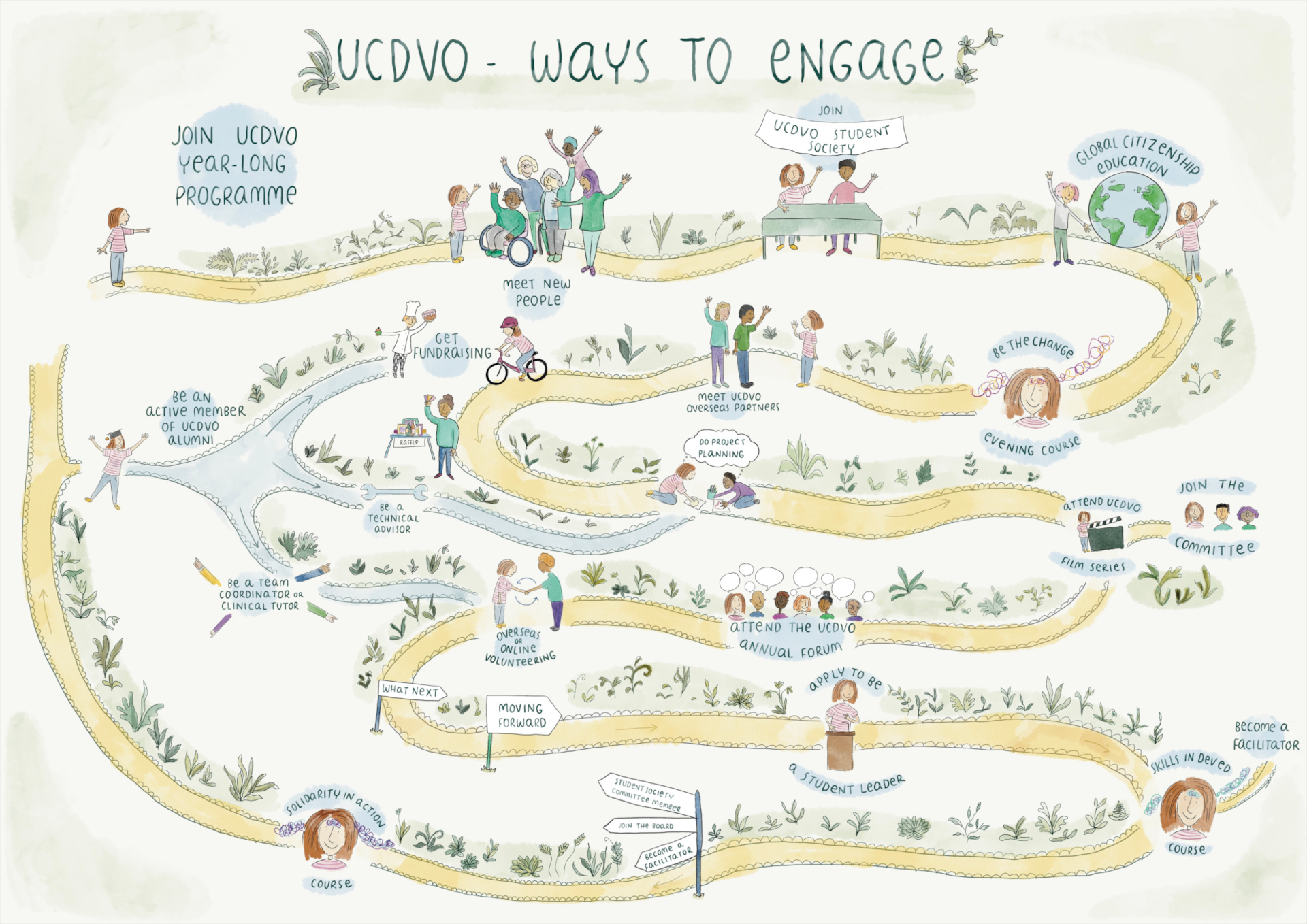 The programme is open to all members of the UCD community, (students, staff and alumni) and includes several development education workshops, project planning days, leadership training, health and safety, as well as approximately four weeks volunteering (onsite or online) with one of our overseas partners in India and South-East Asia, Tanzania or Uganda. Leadership positions on the programme are open to people external to UCD with relevant experience.
Volunteers have a fundraising target that must be reached according to the schedule of targets set out by UCDVO.
Participating in the UCDVO programme is a 10-month commitment with several programme days taking place over the course of the year. Applicants should review the scheduled programme dates to ensure they are in a position to participate fully.