Volunteering with UCDVO
UCDVO is planning to return to overseas volunteering in 2023. The Volunteer Programme begins in January 2023 and ends in October, and includes several workshops and training days as well as volunteering for one month overseas.
Read more about the planned projects with our partners in India, Tanzania and Uganda.
Please note that the overseas volunteer projects may be subject to change at short notice for reasons beyond our control, such as COVID-19 restrictions or for security reasons.
Volunteering with one of our overseas partners in India, Tanzania and Uganda takes place over approximately 4 weeks during the summer months. Find out more about how to apply to the programme and review our programme dates for 2023. Applications for the 2023 programme open from the 3rd October until the 28th November 2022.
The UCDVO Programme is open to all students, staff and alumni. Check out UCD's Employee Volunteering Policy.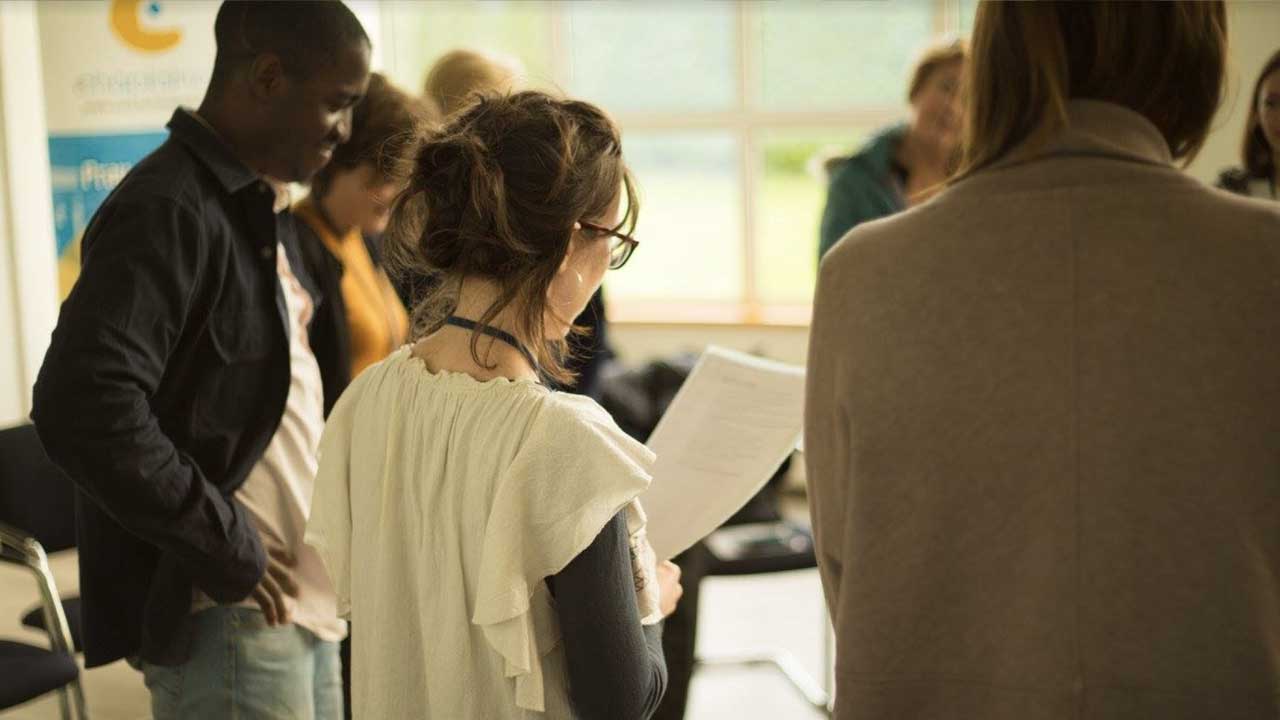 Where do we work?
UCDVO works in partnership with a number of charities, non-governmental and not-for-profit organisations. Currently, partners are in India, Tanzania, and Uganda - in the areas of health, education, livelihoods and community development. UCDVO has built strong relationships in each of the communities and partners over a number of years.
Who do we work with?
In 2023, volunteers will work in partnership with the following organisations:
Tanzania
Holy Union Matumaini Centre, Dar es Salaam - community based health centre providing rehabilitation for children with disabilities; nutrition, education programmes and livelihoods activities.
India
Society for Working Life (SWL) and Women, Work and Health Initiative (WWHI), New Delhi - supporting the Community Educational and Development Centre in Sangam Vihar, providing vulnerable children with access to education and a feeding programme.
Assam Don Bosco University, Guwahati, India - UCDVO has worked in partnership with ADBU since 2014. Volunteers from Assam Don Bosco University, Department of Social Work participate alongside UCDVO volunteers on community development projects.
Ferrando Speech and Hearing Centre, Meghalaya, India - UCDVO has partnered with the Ferrando Speech & Hearing Centre in Shillong, Meghalaya, since 2014. The Ferrando Centre provides specialist care for the prevention and reduction of the effects of preventable hearing impairment in young children through early identification, intervention, and preschool education.
Uganda
Nurture Africa - multi-disciplinary health and livelihoods programme which aims to empower most at risk populations, including children with disabilities and their families, to live independent, productive lives.
What type of volunteering work?
The short-term volunteering placement is part of the broader UCDVO Volunteer Programme. Generally, volunteering takes place during the summer months over approximately 4 weeks.
Types of volunteering include Public Health (Nutrition/Dietetics and Physiotherapy as well as general nursing/medicine); Livelihoods (including small business support); Community Development and Education. The projects and types of volunteering for the 2023 programme will be finalised shortly in collaboration with our partners.
UCDVO offers both onsite (where a group travels to the country) and online volunteering opportunities (where volunteering work is done remotely). From 2020 to 2022, we offered online volunteering opportunities on account of Covid-19. Online volunteering is a new endeavour for UCDVO and creates a greater opportunity for volunteers around accessibility and affordability, while also addressing the environmental impact of overseas volunteering.
Elective Placements
In collaboration with the UCD School of Public Health, Physiotherapy and Sports Science, and the School of Agriculture and Food Science, we also offer a number of elective placements. Stage 3 BSc Physiotherapy, and Stages 1 and 2 Professional Masters in Physiotherapy are eligible for an elective placement. Stage 2 MSc Clinical Nutrition and Dietetics students are also eligible to carry out part of their elective placements with UCDVO.
Volunteers (students, staff, faculty and alumni) are welcome to apply from across the UCD community.