Tanzania
UCDVO has worked in Tanzania since 2009 to support the quality of education for communities in Morogoro District with two Tanzanian organisations, TanzEd and Camara Education Tanzania. In 2019, UCDVO agreed to a pilot programme with the Holy Union Sisters in Dar es Salaam, in the Matumaini Centre, a community health centre for children with disabilities and their families.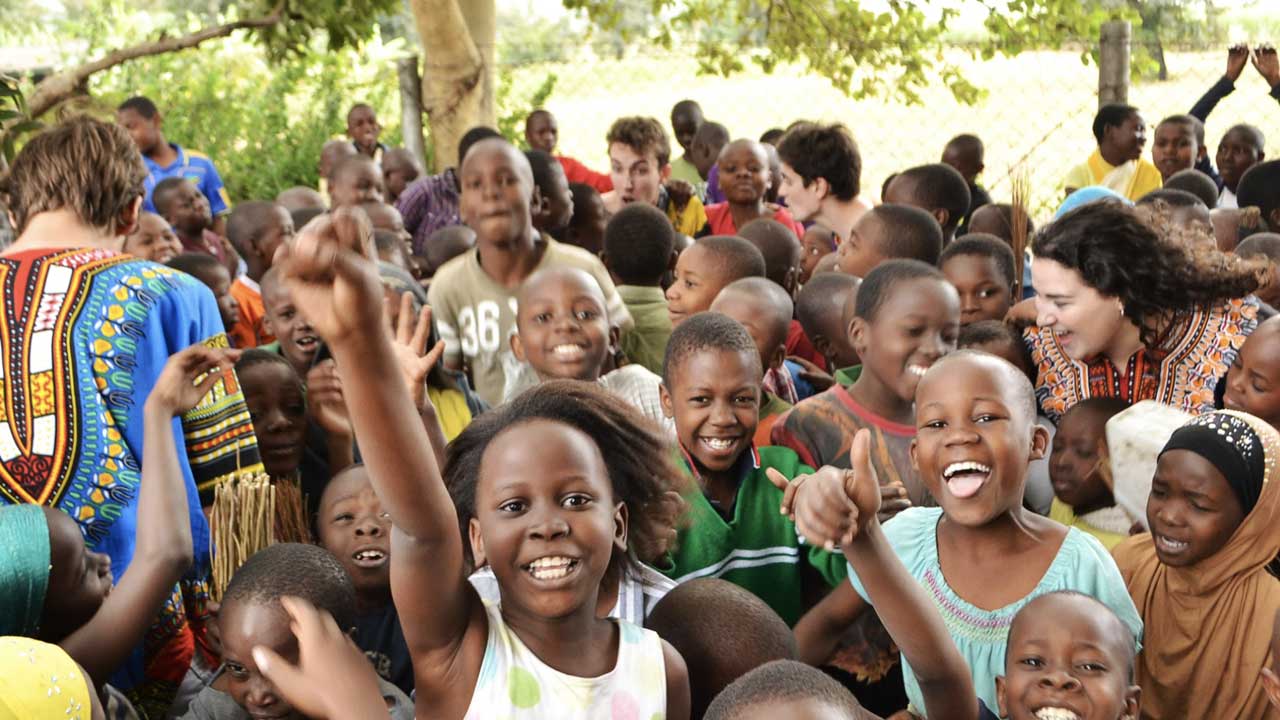 Partners for 2023 Projects:
Holy Union Sisters, Dar es Salaam
The Holy Union is a congregation of sisters from Tanzania, Kenya and Europe working in Education and Social Welfare. The Sisters run the Matumaini Centre, in a poor district of Dar es Salaam. The Matumaini Centre is a centre for children with disabilities - offering rehabilitation, education, nutrition and livelihoods support. It is envisioned as a place where mothers and carers can come with their children and be given help, advice, respite and encouragement.
Physiotherapy and nutrition/dietetics volunteers and a clinical tutor will support the Matumaini Centre staff in carrying out assessments of children and developing rehabilitation plans. Additional support and advice for parents on how they can support their child's development will also be provided, along with input in relation to systems and procedures for running the centre.
This project is suitable for physiotherapy and MSc nutrition and dietetics Stage 2 students.
Project Date: likely to be 1st - 30th June.
Past Partners:
TanzEd and Camara Education Tanzania, Morogoro District
TanzEd is a non-governmental organisation working in rural communities of Morogoro District to improve the quality of education. TanzEd's programmes engage with local primary and secondary schools across a range of projects, including school management, Libraries for All and Safe Children. Camara Education Tanzania is an international education organisation that aims to transform education through technology.
Together with TanzEd and Camara, UCDVO has implemented an Information Technology & Computers (ICT) programme which aims to enhance the quality of education in Morogoro District (Morogoro and Ruaha), through access to computers and basic ICT training. Camara provides the technical expertise for the programme, installs the labs and follow up maintenance and on-going support. The UCDVO projects have also supported TanzEd's other educational activities. UCDVO also provides strategic support to TanzEd through core funding to assist the organisation diversify funding streams and strengthen governance.
In 2020, TanzEd and UCDVO worked together to pilot a remote volunteering programme. 12 volunteers and three team coordinators took part, with technical and education support from a former team coordinator. The main objectives (creating a bank of IT training classes for teachers; delivering interactive ICT and cultural exchange sessions online; preparation of materials for TanzEd's Safe Children Project, including child safeguarding) were largely achieved.
A monitoring visit in 2019 highlighted the quality and impact of TanzEd's programmes, while pointing to the need for a comprehensive evaluation of the programme, which took place in 2021.